Some of our Recent Success Stories..

We thrive on rising to IT challenges of all sizes. Here are some of our recent success stories.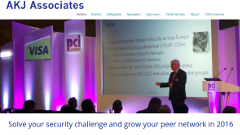 AKJ Associates
is a business information company that specialises in providing strategic and technical guidance in the areas of corporate risk and security management, and public sector security strategy. They asked us to develop an information sharing portal that would facilitate communication and data sharing between representatives of business, law enforcement and government. As well as the tightest possible security, the site also required an online Web Service API for easy infomation upload and download.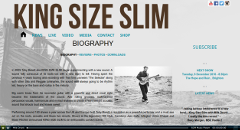 Awesome boogie blues guitarist
King Size Slim
came to us for a nice, simple site that would allow his fans to sign up to his newsletter, listen to his music, watch a video, check out his upcoming shows or buy one of his CDs. We built this little baby on a tight budget using Drupal and Bootstrap. Check it out and listen to a tune or two whilst you explore King Size Slim's world...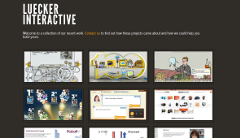 Luecker Interactive
and
Livewire Communications
asked us to collaborate on developing
vLine
, an e-learning package aimed primarily at third world health practitioners working for
GlaxoSmithkline
. We used C#.NET and SQL Server to complement Luecker Interactive's excellent flex user interface with a robust back end.